Columbia Ends Back-To-Back Final Four Trips In Semis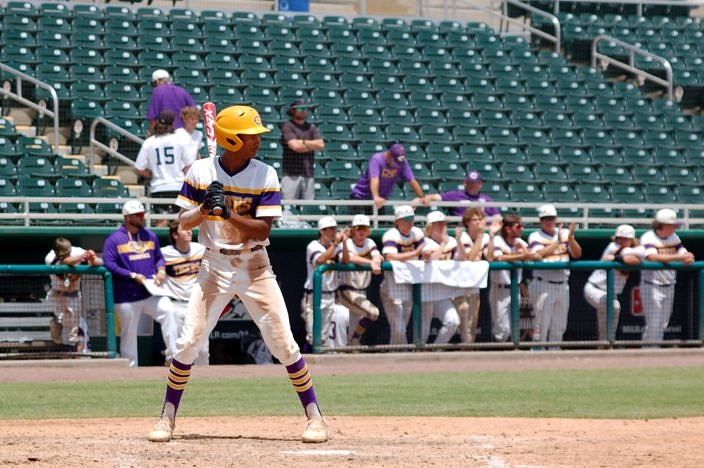 The disappointment among the Columbia players and coaches after the game was palpable. For a second-straight year, this group has made it to Fort Myers and is leaving without a win.
Making a 5-2 loss to American Heritage even more difficult was the absence of manager Chris Howard, who is still serving a suspension following an ejection during regionals.
The Tigers barreled balls early and often, but the Patriots' outfield was often standing exactly where they were hit. Assistant coach and interim manager Joey Edge praised Rich for tracking down several of those balls that likely would have left the yard in any high school stadium.
"I think we had a good approach from the beginning," Edge said. "I really do. I think we swung it well in the first, second, third and fourth. We only scored one, but I really think we swung it well and just didn't get the breaks we needed."
Although the season didn't end the way the Tigers wanted, there's a lot to be proud of over the last two years. Columbia is 46-15 (.754) since 2022 and the senior class made history in their time at the school.
"It's the benchmark, it's the new norm, I feel like," Edge said. "It's the goal. I've been around for a while. It's my 11th year as a coach. I played four years at Columbia. We'd never been to the final four in the history of the school. To go back-to-back years is special. No one can ever take it from these guys."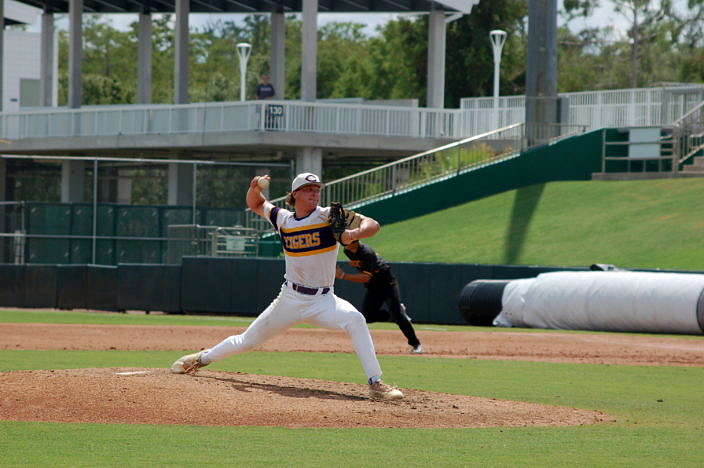 American Heritage hasn't been to states in over a decade, but the Patriots team that took the field against the Columbia Tigers Monday morning looked like a group that had run the table several times over.
In truth, manager Mike Macey's club is a young and scrappy bunch that very few outside of the program expected to make it this far. But it's become evident over the past few weeks that the Patriots are among the best teams in the entire state, not just in 5A.
"It's been a while," Macey said. "We're right back where we belong. The Heritage brand is back right where we need to be, and these guys have bought in as a team, as a group and as a family."
Sophomore right-hander Talan Holiday pitched most of the 5-2 win, throwing more than he has all year after turning 17 within the last week and adding 10 more pitches to his daily limit, per FHSAA rules. Holiday pitched into the seventh inning and kept the bullpen mostly fresh for Wednesday's state championship game against the Jesuit Tigers.
"We've seen it all year with Talan," Macey said. "I mean, he don't pitch like a sophomore, I'll tell you that much. I've never seen composure out of a young kid the way he's composed."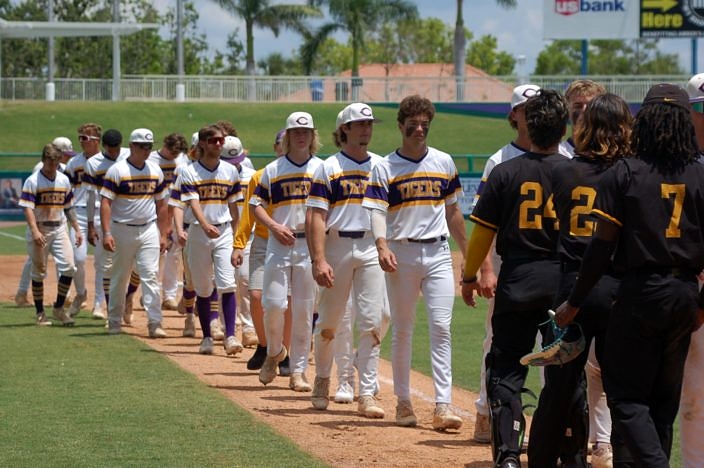 Holiday struck out nine over 6 ⅓ innings, giving up just two runs (one earned) on four hits and a walk. Freshman left-hander Spencer Krasner (Virginia) closed things out with a double-play ball after starting things off with three straight balls.
Heading into the seventh inning, Heritage held just a one-run lead. Columbia had just turned a lead-off walk into a run after staying relatively quiet following a first-inning home run from Hayden Gustavson.
A leadoff bunt from Chris Levy turned into a Heritage run after Jordan Rich laid one down and forced an errant throw with his speed. Spencer Butt (Florida State) drove in Rich with a sacrifice fly to right, atoning for an error made the prior inning.
"Obviously, (the runs) take pressure off Talan here, and it takes pressure off the freshman (Krasner)," Macey said. "And we knew we were going to him. He comes into a three-run game instead of a one-run game, that's huge for him."
The Patriots' other three runs came in the first and fifth innings. Andrew Ortiz drove in Lucas Ramirez in the opening frame, and who else but Mateo Serna came up big in the fifth with a go-ahead, two-run single.
"It's just being simple," Serna said. "What I think in my at-bats is I have to do something for the team, get on first base. You can't think about anything else because we play as a team, that's what we are. Not individuals. A team."