FHSAA Releases 2022 Baseball District Realignments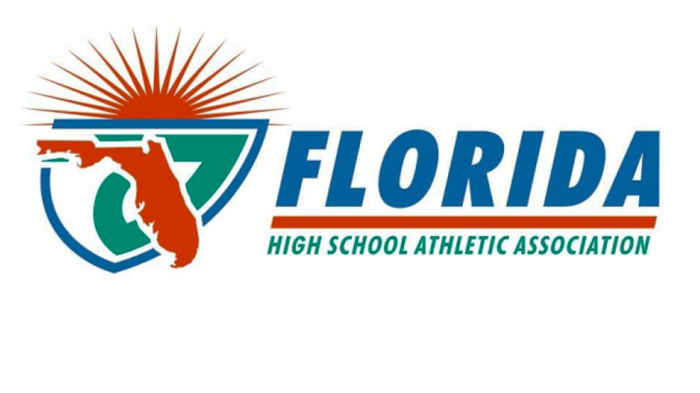 The Florida High School Athletic Association has released the new baseball district classifications for the 2022 season. This routine reshuffle typically brings a freshness to the new season, as new rivalries are born. There are no major realignments this season, as there still remains seven classifications, after the FHSAA retracted from nine classes down to the current seven after the 2019 season.
It is always a fun look to see where each team now plays, and what other teams they will compete against in the district. In some cases, things remain the same or relatively close to it. But in other cases it is a whole new look for this coming year.
Class 7A remains the largest classification, representing the schools around the state with the largest student-athlete populations. These sixteen districts all shuffled at least a little bit, creating some intriguing new district rivalries.
District 7A-2 welcomes heavy hitters Lake Brantley and Apopka into the fold, in a district where five of the six teams all finished with winning records last season. Three of these clubs have reached the state tournament in recent years, including the 2019 state champion Seminole Seminoles, and this even despite the fact that the 2021 7A state runners up Spruce Creek Hawks have now been realigned to Class 6A.
The Jupiter Warriors find themselves in a whole new world, joining 7A-10 with Vero Beach, Treasure Coast, Centennial and Fort Pierce Central. The Warriors have competed in a district with Palm Beach Gardens and Palm Beach Central seemingly forever, and dating back since HSBN first began covering them in 2012. But the 2018 Class 9A state champions will now chase after a district title against a group of four quality teams that combined to win 52 games in 2021 – led by the 22-2 Vero Beach Indians.
"The good news is that we've been so used to playing in a district that is high-caliber. But it's definitely going to be interesting," said Jupiter Manager Andy Mook. "I get why they moved us to the north, because we are the furthest northern Palm Beach County school. Even though you don't have to play your district opponent, I always like to do a home-and-away, so now we would be going to Port St. Lucie, Fort Pierce and Vero Beach, if they will play us."
Defending 7A state champion Douglas finds itself in a larger district that features all of its oldest local rivalries. Coral Glades, Coral Springs, Deerfield Beach, Monarch and Taravella all return together in a district that will have no shortage of local interest.
Things will look much different in Class 6A, as every district is made up of teams that have less history together. The previous two districts in the Panhandle region have now merged into one large, seven-team district. After reaching the state tournament for the first time last season, the Fleming Island Eagles now find themselves joining with Buchholz, Chiles and Leon – three teams much more familiar with each other. Defending 6A state champion Bloomingdale also remains with familiar foes, in a deep mix of very competitive 6A teams in that region.
Teams in 5A remain primarily amongst the same pairings they are used to, with a few notable exceptions. Defending 5A state champion Mosley is now in a district with Tallahassee Lincoln, a perennial power that won the 2017 Class 8A state championship. In 5A-15, American Heritage and Archbishop McCarthy find themselves back in a district together. The two regular contenders have a combined nine state titles between them, and McCarthy finished as the 5A state runners up this past season.
The biggest news in the 4A districts is the addition of several new schools. The newly-opened Tocoi Creek joins in an eight-team district in 4A-3 in Jacksonville, while new Orlando-area schools Horizon and Lake Buena Vista both enter in 4A-11. Franklin Academy in Pembroke Pines also joins district play for the first time, in 4A-14. These virgin programs will face an uphill battle in 4A, a classification full of perennial powerhouses with storied histories.
"You want the best and that is the only way to get the best out of your kids," said Tocoi Creek Manager Phil Wisser. "How many people have the opportunity to start a program from day one? It's a dream. It's all yours. It's all from the beginning, from the groundwork of the field and making those decisions."
Class 3A also welcomes a new school ripe for its beginnings – Davenport, in 3A-7. In 2A, the new school True North in Miami also joins district play, competing in a large group in 2A-16. Several other programs have returned to district competition after previously playing as an independent, such as Andrew Jackson, Oasis Christian, St. Edward's, Dade Christian and Westwood Christian.
The smaller classifications saw less changes, as most remain within the usual groups of teams they have grown accustomed to facing for years. In Class 1A there were almost no changes at all, with nearly every district identical to what it was the past two seasons since the last realignment.
Since 1A teams are still required to play a district schedule to determine seeding for the playoff tournament, those teams are assured that they will face the same teams that they are used to in the district playoffs. Likewise, the regular season schedules will likely look pretty similar to what they have done the past two seasons.
Due to changes to the playoff formats in recent years, district realignments do not necessarily influence the schedules. Since teams in 7A through 2A are not required to play their district opponents, not many of them do. Certain counties or regions may implement their own district requirements, but, for the most part, teams are still free to schedule their rivals to play during the season.
"I think it will be weird for the kids," Coach Mook said. "Palm Beach Gardens has always been our district opponent, and Central has been, ever since they came up. It was always us three. The good news is that we'll still play each other, we just won't see each other at the end. You develop a rivalry because you live close to those schools, but it is an actual rivalry when you meet to see who is going to be the district champion."
As is so often the case following these adjustments, these new scenarios create numerous opportunities for teams to capitalize on a district title. Only time will tell which teams will rise, and which other teams will now meet in their paths.